Welcome
Comercial Transport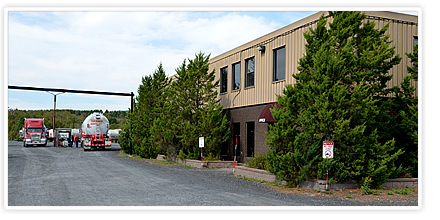 Commercial Transport (Northern) Limited is a privately owned contract tank carrier whose proven reputation for safe, quality service at a competitive price has made us a driving force in today's market place.

Our business began in Elliot Lake, Ontario, in 1961 supplying the uranium mines with a "Total Mine Service". We have branched out into areas, but have never forgotten our commitment to that complete package service and are constantly striving to exceed our customers' expectations.

We have terminals in Sudbury, Spragge, Timmins, Thunder Bay and Brampton in addition to operating units in Quebec and Michigan. We have the expertise to modify existing equipment to meet our customer requirements. In-house training programs keep our staff current on new commodities and industry regulations. Our affiliation with the Maritime Ontario Freight Lines and Transport Nord Ouest also enables us to offer extended service that encompasses our philosophy of "Complete Service".

Commercial Transport is a modern, efficient company that has grown and expanded with the needs of its customers - from supply to storage to monitoring inventory on a "Keep Full Basis". But this has not affected our commitment to each customer. They remain our top priority.